I was happily writing my blog at blogspot almost three plus years. From last 2-3 days, i was evaluating with octopress for its way of writing posts, customizations, themes, and plugins. As a result of evaluation, found octopress blog as very quick & easy to write hence decided to shift from blogger to octopress.
Below post explains steps involved in migration:
Export content from blogger
First, you need to export your posts from blogger. Goto blogger admin area and then go to settings >> other >> Export Blog and click on it. Please wait sometime and popup will comeup allowing you to download blog in xml format.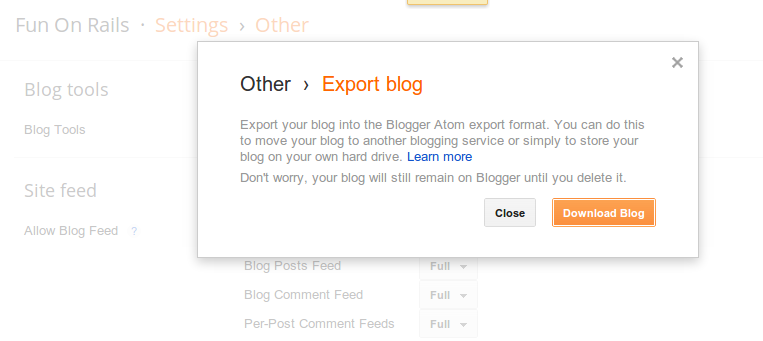 If you still finding some problem with exporting then see here